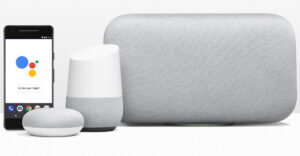 Google Actions Sunset
Google are disabling all Conversational Actions from 13th June 2023. This means that listeners will no longer be able to tune in to Outreach Dance via Google Nests or Google Assistance on smart devices if you have a Google Action.
As things stand, there are no solutions like Conversational Actions that allow you to ask Google smart devices to play Outreach Dance, which include via 3rd party apps such as Radioplayer too.  Radioplayer has published the following:
"Google is closing down Conversational Actions, unfortunately this includes Radioplayer for Google Assistant. Therefore from the 13 June 2023, the service will no longer be available. We hope to come back with a new service when Google allows it, but in the meantime we can only suggest that you use our mobile apps instead. We are sorry for the inconvinence!"
We apologise to listeners who are affected by this change made by Google, and hope to find an alternative way to bring Outreach Dance to you again on these smart devices in the future.
In the meantime, you can still listen to Outreach Dance via the Listen Now button on this website, on Amazon Echo smart devices, or on your TV via Freeview channel 277.