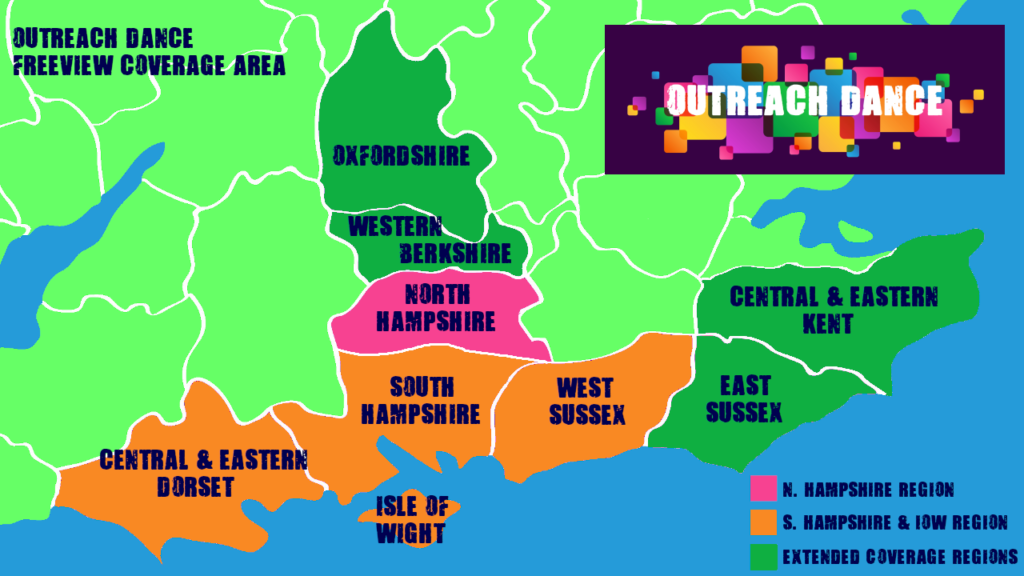 OUTREACH DANCE is available to Freeview compatible TV's across the South Coast and South Central areas of the UK, via the UK Radio Portal on Freeview Channel 277.
UK Radio Portal is a groundbreaking and innovative new interactive TV service designed to bring an extensive variety of Internet delivered radio channels to the UK Digital Terrestrial TV (DTT) Freeview network via an easy-to-use interface accessible from the Freeview Electronic Programme Guide (EPG).
In October 2021, Freeview announced that Freeview Play was now used in over 10 million homes. This followed sales of over 14 million devices, cementing its position as the fastest growing TV platform in the UK.
The service works on compatible Internet connected Smart TV's, (such as Freeview Play), allowing consumers to access a wide variety of local, regional, national & international radio services without without forcing them to leave the familiar surroundings of their main TV screen and Freeview menu.
Outreach Dance is available across Hampshire, Central & Eastern Dorset and Sussex, and due to the high-power TV transmitter coverage, is also available across Western Berkshire, Oxfordshire and Central & Eastern Kent.